LABS & FACILITIES
The sponsoring companies will provide nano-analytical instruments, based in particular on the Atomic Force Microscope.
This equipment will be used by the students to carry out their individual lab activity within the groups.
Below is the list of instruments the sponsors will make available to students:
NanoWizard® 3 BioScience AFM - by JPK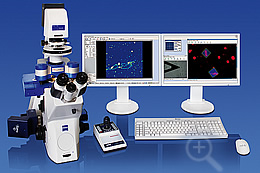 The NanoWizard® 3 BioScience AFM is the only AFM system on the market which is designed for optimal use in liquid and comes with a vapor barrier, encapsulated piezos and a variety of dedicated liquid cells for applications ranging from single molecules to living cells. Of course, one can use the system in air or controlled environment too.
 The system comes with the QI™ mode - a new force curve based imaging mode for the most challenging of AFM samples - as a standard.
From the beginning the NanoWizard® has set the standard for optical integration with full condenser capabilities and DirectOverlay™. With the NanoWizard® 3 comes a technology breakthrough in AFM - HyperDrive™ - an imaging technique for soft samples in liquid which provides SuperResolution with minimized tip-sample interactions. For more info
MultiMode® 8 - by Bruker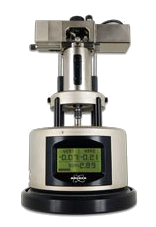 Though best known for its performance leading resolution, today's MultiMode® 8 leverages Bruker's exclusive PeakForce Tapping™ technology to provide new information, faster results and greatly improved ease of use. Bruker's exclusive ScanAsyst® mode makes imaging easier, faster, and more consistent by directly controlling the tip-sample interaction force and automatically optimizing imaging parameters. And now ScanAsyst-HR enables up to 6X faster scanning for even greater productivity.
New quantitative material property mapping is made possible using PeakForce QNM®, which analyzes each tip-sample interaction to extract nanomechanical properties including modulus, adhesion, deformation, and dissipation. This can be combined with the new PeakForce TUNA™ mode to perform conductivity mapping on even the most delicate samples. With these features and many others, the MultiMode 8 has the versatility to help you excel in virtually any field of research. For more info
FlexAFM - by Nanosurf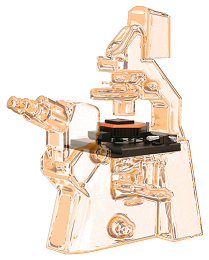 For success in research, scientists depend on professional tools that can readily provide the information needed, regardless of the tasks at hand. By advancing key technologies and designs, Nanosurf has made the FlexAFM one of the most versatile atomic force microscopes ever, allowing a large variety of applications to be performed easily. Whether one wants to operate the FlexAFM in air or in liquid environments, in Materials Science or Life Science applications, in standard imaging or advanced measurement modes, on a standard sample stage or on an inverted microscope, FlexAFM provides a flexible solution to the researcher needs. For more info
LensAFM - by Nanosurf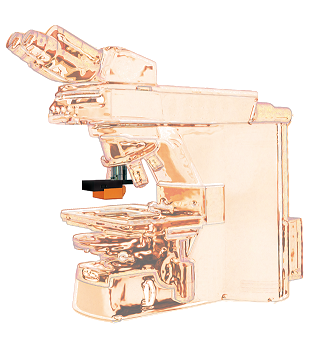 The Nanosurf LensAFM is an atomic force microscope that can be used in place of a normal objective lens on almost any optical microscope or profilometer. It greatly extends the resolution and measuring capabilities of these instruments. The LensAFM not only provides 3D surface topography information, but can be used to analyze various physical properties of a measurement sample as well. For more info
Solver NEXT NT-MDT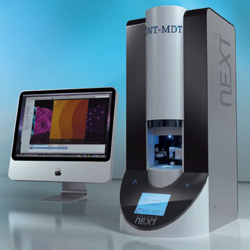 Solver NEXT is intended for wide application monoblock AFM/STM measurement system with a built-in video microscope. A unique feature of Solver NEXT is utmost automation of all components measuring block, controller, software.
Solver NEXT is intended for wide application monoblock AFM/STM measurement system with a built-in video microscope. A unique feature of Solver NEXT is utmost automation of all components measuring block, controller, software. For more info
Eclipse Ti - by Nikon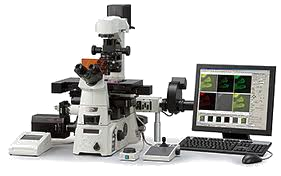 Scientists have overcome many live cell imaging challenges using advanced techniques such as TIRF, confocal, FRET, photoactivation and microinjection. At the center of it all is the Eclipse Ti, a powerful system that provides instant access to all of these techniques plus revolutionary Nikon CFI60 optics. Available in three models, the Eclipse microscope Ti series offers improved system speed, increased flexibility and efficient multi-mode microscopy as part of a fully-integrated microscope system that is ideal for high-end research and live cell imaging. For more info